New Delhi. As of September 3, 2021, about 67.50 crore Kovid-1 vaccine doses have been administered in India. The rapid pace of vaccination in India is now being discussed all over the world. The corona vaccination campaign in India started on January 20, 2021 from the government of Prime Minister Narendra Modi. The country's new health minister Mansukh Mandavia has been working day and night to speed it up. The result is that in the last 230 days, India has reached the level of about 700 million vaccinations. Let us tell you that on August 2, 2017, for the first time, the country achieved the feat of administering more than one crore vaccine doses in a single day. India has become the first country in the world. Four days later, that is, on August 31, 2021, India broke the record of 1.09 crore covid vaccine doses on 27 August and gained the recognition to vaccinate 1.33 crore people in a single day.
An average of 84.55 lakh people are getting vaccinated every day
India has vaccinated an average of 5.55 lakh people every day in the last one week. In the 2 countries of the European Union, America, Brazil, Japan, Germany, Britain, Indonesia, Turkey, France and Pakistan, even if we add the number of vaccine doses taken in one day, all these countries meet India more than 84.55 million per day. The vaccine is being given less than the dose. Many of the countries mentioned here are very developed countries and some of them are also considered as global superpowers. Nevertheless, if India today is able to do better than them in terms of vaccination, it can also be seen as India's growing influence and confidence in the 21st century.
India has vaccinated an average of 5.55 lakh people every day in the last one week.
How India overtook Israel
Israel's vaccination campaign has been praised around the world. But the world's largest vaccination campaign is underway in India under the leadership of Narendra Modi, suggesting that a total of 13 million vaccine doses have been administered in Israel so far. India administered so many vaccine doses in one day on 31 August 2021. The total population of Israel is about 9 million. According to one estimate, about 30 percent of Israel's population is under 18 years of age. This means that about 3. million million people in Israel are eligible for the vaccine. By three in the afternoon, India had finished administering the vaccine to people equal to the total eligible population of Israel. Thus, the entire population of Israel would have received twice the dose of the same dose of vaccine administered by India on 311 August, and about seven million doses of the vaccine could have been saved.
This is how the Modi government is vaccinating
It will be pertinent to look at some more comparative data to understand the magnitude of the Covid vaccination campaign run by the Modi government in India. India has given 84.55 lakh vaccine doses daily in the last one week. Colombia, Spain, Argentina, Uganda, Ukraine, Algeria, Sudan, Iraq, Afghanistan, Poland, Canada and Morocco are the countries whose populations need to be vaccinated using the daily dose of vaccine used in India. Apply two doses separately per day. On the other hand, Saudi Arabia, Uzbekistan, Peru, Malaysia, Angola, Mozambique, Yemen, Ghana, Nepal and Venezuela are a country where India can administer three doses of vaccine a day to the entire population with its one day dose.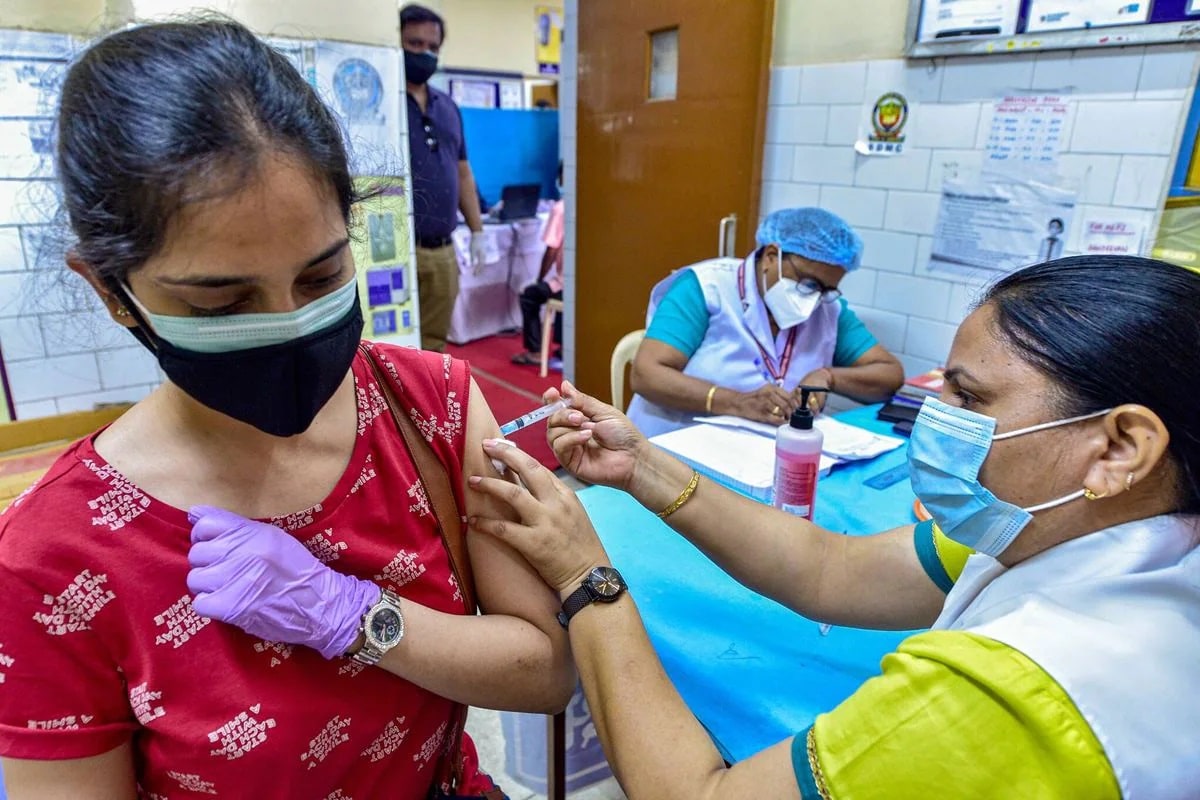 The target is to administer one crore or more vaccine doses daily from September 15. (Symbolic)
What has been the pace of vaccination in the last month and a half?
Now the question is, what has happened in the last month and a half that has accelerated the pace of vaccination against Covid-1 vaccine in India? A senior official in the ministry said, "The Modi government's cabinet was expanded in July. Mansukh Mandabia took over as the new cabinet minister of the ministry from July. He himself made it clear in his initial meeting that Prime Minister Narendra Modi wants us to launch a vaccination campaign at a very fast pace. He instructed the officials that by any means we should achieve this capability by September 15 that we can administer more than one crore vaccine doses a day. However, 19 days before this deadline, India had achieved the feat of administering more than one crore vaccines in a single day. We sincerely hope that from 15th September we will be able to administer one crore or more vaccine doses daily.
Read more: Find out what happened when Union Health Minister Mansukh Mandabia arrived at the Delhi hospital as a patient
Another reliable source in the health ministry said: He explicitly told vaccine makers to increase production capacity in any way. He further told these agencies that the Modi government is ready to help you if you face any problem in increasing production. As a result, these companies increase production. On the other hand, in every meeting with the Chief Minister and Health Ministers of the state, the Health Minister made a special request to them to speed up vaccination. Also, at his initiative, a system of booking vaccine slots was introduced through WhatsApp and SMS so that more people could come to get the vaccine. The impact of Mandavia's efforts today is that we are able to vaccinate an average of about 8.5 million people every day.
Read Hindi News online and watch Live TV News18 on Hindi website. Learn about country and abroad and your state, Bollywood, sports world, business.
.



Source by [author_name]