Delhi Food Treaty: (Dr. Rameshwar Dayal) Whenever there is talk of Delhi food, there must be mention of chhola-bhature and samosa. Wherever you go in the capital, you must have these two foods.
When eating rice, we first taste gram flour and if we are eating samosa, we first taste the top layer (thick crust). We assumed the rest of the taste would be the same. But today we are taking you to a store whose samosas will not only be larger in size than ordinary samosas, but also thick fried chickpeas served together will be wonderful and absolutely unique in taste.
In fact, these samosas and lentils were found in the city of Multan, Pakistan. Now wrapped in the same taste is being sold in Delhi. The method of making this gram and samosa was written in a diary in Multan itself. The same taste is being maintained even today on the basis of the method written in the same diary.
Large size samosas are famous
First we give you information about this store, then we will also tell you the taste of its food. From Wazirpur you will walk towards Madhuban Chowk, then in front of Kohat Enclave Metro Station you will see a small shop called 'Tilak-Munjal-R' at Ashiana Chowk, which is our place today. The crowd standing in this small shop will say that something special is being sold here. This is a large size samosa, which is available with thick fried gram curry. Only two types of samosas are available here. These include potato samosas as well as dal samosas. When chopped green peppers are added to these lentils and served with samosas, it looks spectacular.
It tastes like samosas in Mutlan, Pakistan.
The gram curry is amazing. The taste will be amazing, you will also feel that people have never eaten gram of this taste before. It seems that the aroma of hot spices is wafting into one nostril and the other nostrils are getting some rough impression. A potato samosa costs 25 rupees and a dal samosa costs 35 rupees. We recommend that if you arrive at the store, be sure to try eating dal samosas.
Four traditional traditional dishes came from Multan
Until a long time ago, the same store was being sold in this store which was available in Multan. These include samosas, kachuri, rose jamun and jalebi. They are still being sold today, but keeping the family tradition alive
The new generation of people, acknowledging the vibrancy of Delhi's food, has included a few more items. In addition to chhol-bhat, these include kulche-chhol, potato chaat, puri and potato vegetables. A new food has also been invented. Its name is semburger. Now you ask what it is.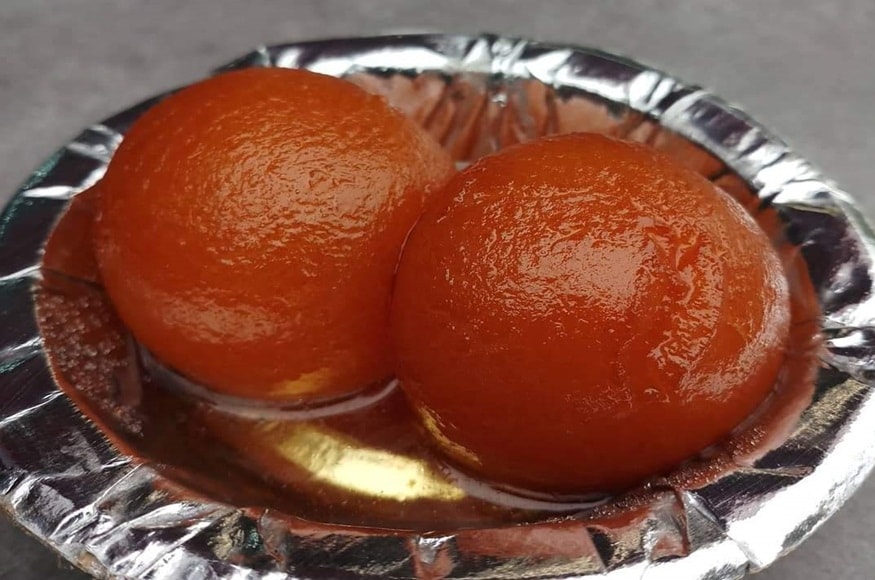 The price of all the food here ranges from Rs 25 to Rs 60.
In fact, instead of potato tiki, samosas are placed in the middle of the burger and mayonnaise etc. are wrapped and served. This samburger has a unique taste. All these foods cost from Rs 25 to Rs 60. If you want to eat sweets, you will also get rose jamun and crispy jalebi from b tihi. Their taste is also extraordinary.
The story of the recipe is written in the 'diary'
Now listen to the story of this 'Tilak-Munjal-R' family. He is just as good as his food. Prior to independence, the shop was located in Multan, Pakistan. Where the head of the family kept a diary
I have mentioned the method of making these dishes. When the country was divided, this diary began to show its glory with the family at the 'Frutier Samosa Ole' shop on Panchkuian Road in Delhi. Girdhari Lal Gunjal
Over the years, according to this diary written by his father, people got a taste of Multan.
The shop came to Pitampura about 15 years ago and was taken over by his son Tilakraj. Today, his son Rajesh Munjal is now cooking according to the same old diary and bringing different tastes to people. He said that semburgers are our new invention. Most recently, 'Gyan Vad Pav' started with three spicy chutneys. The shop runs from morning to evening. No vacation. All we can say is that if you ever come to Pitampura, taste the food of this shop once.
Nearest metro stations: Kohat Enclave and Pitampura
Read Hindi News online and watch Live TV News18 on Hindi website. Get news from home and abroad and your state, Bollywood, sports world, business.
.



Source by [author_name]