highlight
17 types of dosa are available at Dosa Corner.
Two Tamil brothers run a dosa corner shop.
South Indian food like Dosa, Idli, Vada etc. are the dishes that everyone wants to eat. In fact, sambar, coconut-chickpea and spicy red chutney create a different flavor with them. The second is that it is also beneficial for the stomach, so the body also gets enough calories from them. Today we take you to one such outlet of South Indian food in North Delhi, where these South Indian dishes are not only authentic in taste but will also win your heart while eating.
South Indian cuisine has many varieties
Go to any area of ​​North Delhi, you will find hundreds of eateries open there too. In the last years of the eighties, many residential colonies were built here and along with them came the caterers. Such outlets are earning a lot of name and have a lot of reputation in the area.
This restaurant offers 17 types of dosa and 7 types of rava dosa.
One such outlet has been running for many years at JD Market on Main Road between Kohat Enclave and Pitampura Metro Station. The specialty of this restaurant, called 'Dosa Corner', is that it is full of South Indian food and the people who run this outlet are also South Indians. Then you can understand how wonderful and lively the taste will be.
Also read: Rich in muscle and bone strengthening properties, chickpea has a rich history
Everything is fresh and full of flavor
This restaurant offers 17 types of dosa and 7 types of rava dosa. These range from masala, butter, chilli, cheese and their mixed dosas to special rava, masala, butter and cheese rava dosa. There are seven types of Uttapam available, including Onion, Tomato, Paneer Butter Uttapam. Idli and Vada are different. When you order dosa, South Indian chefs will start preparing it. Leaving a splash of water in the pan, when they spread the dosa batter, the smell and sound will be mind-blowing.
The great thing is that the stuffing is completely fresh, which makes the dosa taste delicious. That means any item you eat will be served fresh and hot. Accompanied by hot sambar and two types of chutneys to enhance the taste. You can have sambar chutney as often as you like. All these items are between 70 to 180 rupees.
Also Read: 'Peturam Golgappa and Badsha Vallon' to be Tasted at North Pitampura's 'Khomcha Street', Also Watch Video
Old outlet, running since 1988
This outlet is run by two Tamil brothers (Anna) Govinda and Silvam. When he started business in this market in 1988, there were only one or two shops open. Today it is one of the busiest areas in the region. Since it is an old restaurant, hundreds of diners have also come here over the years to enjoy South Indian cuisine.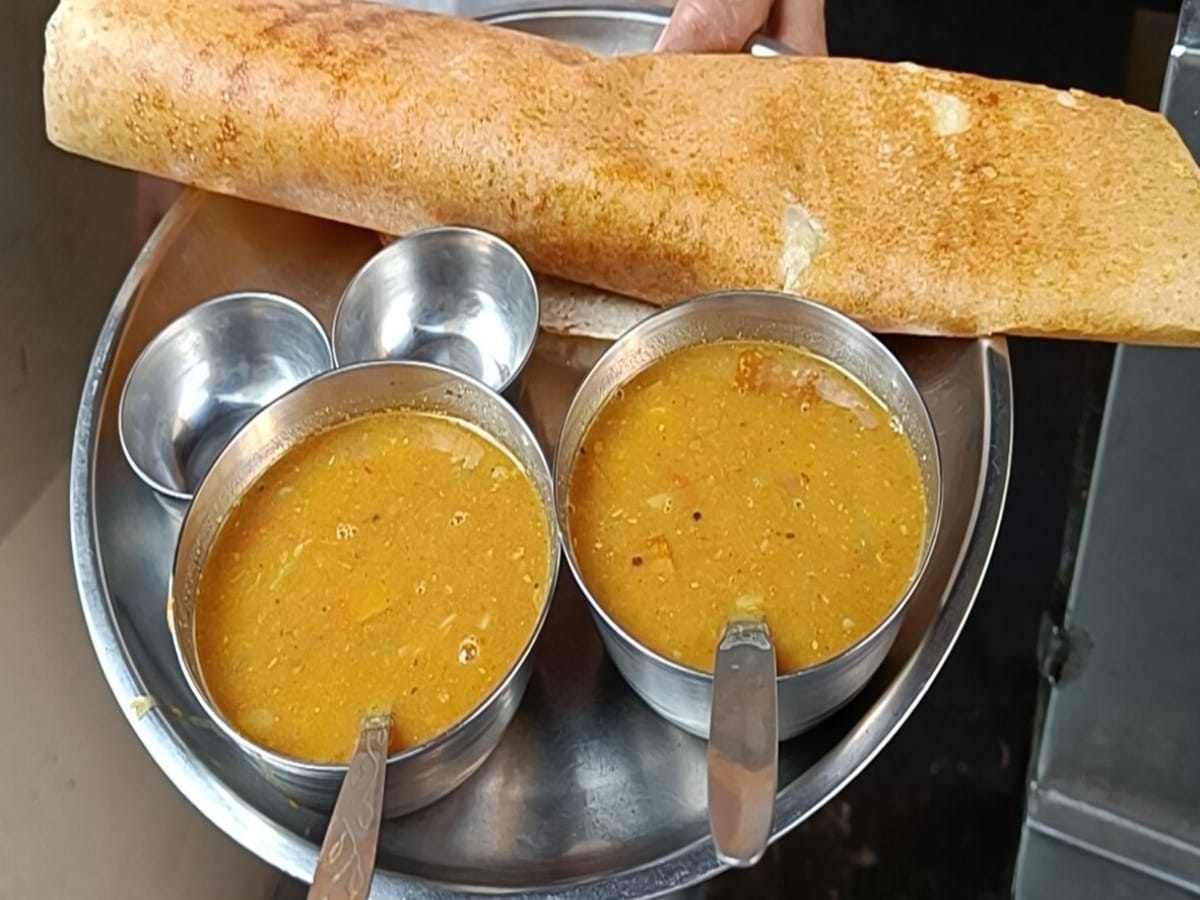 Every item is brought in fresh daily and made here. Some special spices are imported from Chennai.
It is a family business of two brothers. He came to Delhi and started the same work. Taste and spices were tested, so they were successful from the start. Now there are also packing facilities. The brothers said, every item is brought fresh every day. Some special spices are imported from Chennai. We don't compromise on taste. Work starts at 9 am and food can be enjoyed till 10:30 pm.
Nearest Metro Stations: Kohat Chitmahal and Pitampura
Hindi News18 Read the first breaking news in Hindi Today's Latest News, Live News Updates, Most Reliable Hindi News Website News18 Hindi| read on
Tags: food, lifestyle
First Published: August 20, 2022, 08:29 IST