highlight
Cantaloupe increases red blood cells.
Cantaloupe helps maintain normal blood pressure.
Sawad Ka Safarnama: Currently watermelon season is going on in the country. It is such a growing season in summer that the fruits produced are especially juicy. One of these is musk filled with aromatic fragrance and sweet juice. Its consumption keeps the cooling system of the body perfect, so consuming it also keeps the digestive system healthy. This juicy fruit also has the specialty of increasing the immune system of the body. The history of watermelon is complicated and has ifs and buts. But it is certain that about 2000 years ago, it deposited its colors on earth.
Children-old-young-women all love watermelon
Watermelons used to come out and be available everywhere in this May-June season, this time the problem is not seen. This is because the weather in North India was not favorable for the fruit this time. The summer came late, the heat and the heat wave came, then the rains came in between and now the heat has increased, so that the fruits which were supposed to ripen, have already ripened, but due to the disturbance of the weather, they are full. Wonderful taste, aroma and juice. This time they include watermelon. Now 'whole' watermelons are rarely seen in the market. Even so, there is no substitute for cantaloupe.
from your city (Delhi-NCR)




Health policy coming soon in India, Ministry of AYUSH and Health working together, know what will happen?




A world record set at AIIMS, doctors performed simultaneous laparoscopic surgery on a three-month-old girl with blockage in both kidneys




'Call officials for tea-pakoras…' Confrontation with Centre, Congress gives Chief Minister Kejriwal a Sheila Dixit lesson




Atiq Ahmed's gang management from Dubai! Ashraf's fugitive brother-in-law takes command, know updates




Street Food: Delicious UPSC Chaat Available Here in Delhi, Politicians to Actors Go Crazy for Its Taste




These 3 Reasons for Mental Stress in Delhi, Suicidal Thoughts Come to People's Minds, Reveal Calls to Tele-Mans Helpline




AAP to raise voice in Parliament against Centre's ordinance, BJP MPs poetically attack CM Kejriwal




'How to move an elected government…' Nitish Kumar met Arvind Kejriwal, what happened?




Fire at Fun cinema in Delhi, stampede full of smoke, fire brigade under control in 1 hour




First RRR center opened in this city, common people can donate old items, recycling will help the needy
Cantaloupe is included in the diet in different ways in different countries. Image-Canva
Children-old-age-young-women, everyone loves this fruit. Bring it home, eat your fill. The mind was satisfied and the stomach was full. Many dishes are also prepared with watermelon, so that raw watermelon serves as a puree in sauces and soups, then smoothies, milkshakes and lassi can be made from ripe juicy watermelon. In different countries, it is included in the diet in different ways, because its pulp filled with sweet juice attracts everyone.
Also Read: Taste Journey: Macoy Immunity Boost, Enhances Virility, Hard to Find in Market
Africa or South West Asia and India's relationship with it?
Just as the shape of the watermelon is round-smooth and rough, its history is also confusing. There are many claims and counter-claims about its origin, but it is confirmed that it has been a part of the human diet for two thousand years. In fact, well-known botanists and food historians Sushma Naithani, Ranjit Singh, SK Saxena do not mention watermelon anywhere in their studies on fruits and vegetables. Even in the ancient Ayurvedic texts of India there is no authentic information about it. Incidentally, the religious text Skandapurana mentions watermelon and it is said that in the month of Baisakh (April-May) fans, watermelons, other fruits, grains, water bowls should be recited in addition to Skandapurana. . According to food historians, watermelon originated in the warm valleys of Africa or Southwest Asia, especially Iran and India.
They also say that watermelons were grown in the Egyptian civilization in BC. Today watermelons are grown in almost all tropical and subtropical regions. However, India's veteran horticulturist Dr. Dilip Kumar Samdia, who has done special research on watermelon, believes that watermelon is originally a plant of northwest India, but its original origin is from Central Africa to Central Asia, especially the warm valleys of Iran, from India to China. It went to Europe, Japan and Turkey, while Columbus brought it to the New World. According to him, currently musk is an important crop in many countries including America, China, Europe, Russia, Iran, Iraq, Turkey and India.
Water, fiber juice makes it special
In terms of flavor and nutrition, cantaloupe is wonderful and vibrant. Its biggest feature is that it keeps the body cool in summer and heat wave weather. It also keeps the digestive system smooth. According to food expert and home chef Simmi Babbar, watermelon is rich in minerals and vitamins, so it is considered very beneficial for the body. It contains the right amount of water and fiber, due to which it is very effective in indigestion, constipation and other digestive problems. One of its specialties is that it helps to keep blood pressure normal.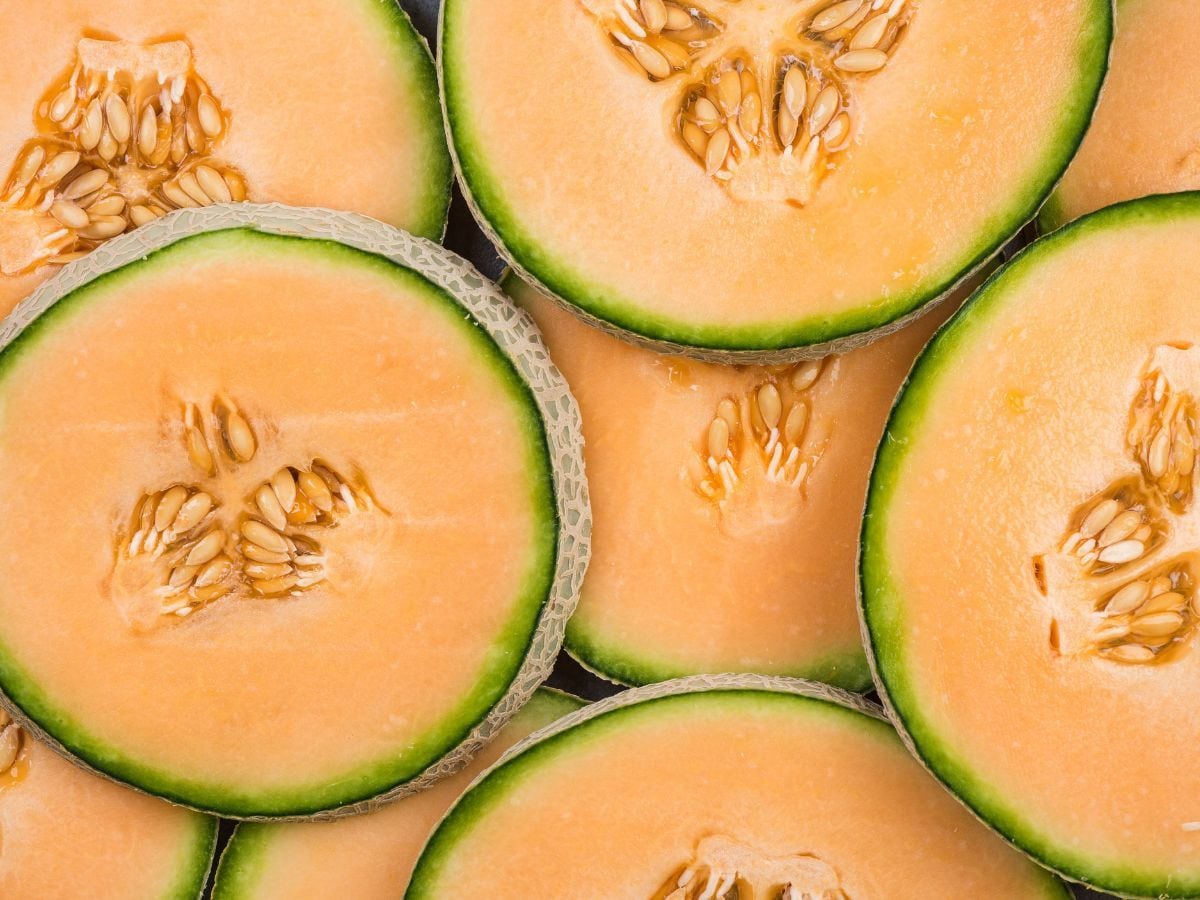 Cantaloupe is rich in folic acid, which increases red blood cells. Image-Canva
In fact, it contains potassium which counteracts the ill effects of sodium and relaxes the blood vessels. As a result, the blood pressure remains normal. It also contains vitamin A, which is believed to be beneficial for hair. Its use is also beneficial for the skin. This is because watermelons are rich in folic acid, which increases red blood cells, resulting in healthy skin.
Also Read: Taste Journey: Kundru helps reduce obesity, also useful in anemia, ancient texts mention specialities
Low in sugar and calories, does not allow weight gain
Eating the pulp and seeds of watermelon is beneficial, making a paste of its peel and applying it on the skin also relieves eczema. In ancient times, people rubbed its bark on burns and wrinkles for benefits. Along with the body, its excitement also cools the mind, so it relieves stress. Cantaloupe has anti-inflammatory properties that can help relieve pain associated with arthritis. It is also effective in preventing inflammation. You'll be surprised that cantaloupe can also help you lose weight. In fact, after eating it, the stomach is full, so I don't feel like eating anything else. Since it is low in sugar and calories, it does not increase weight. Just be careful not to drink water after eating watermelon. If this is the case, there is a possibility of cholera.
,
Tags: food, lifestyle
First Published: May 21, 2023, 06:58 AM